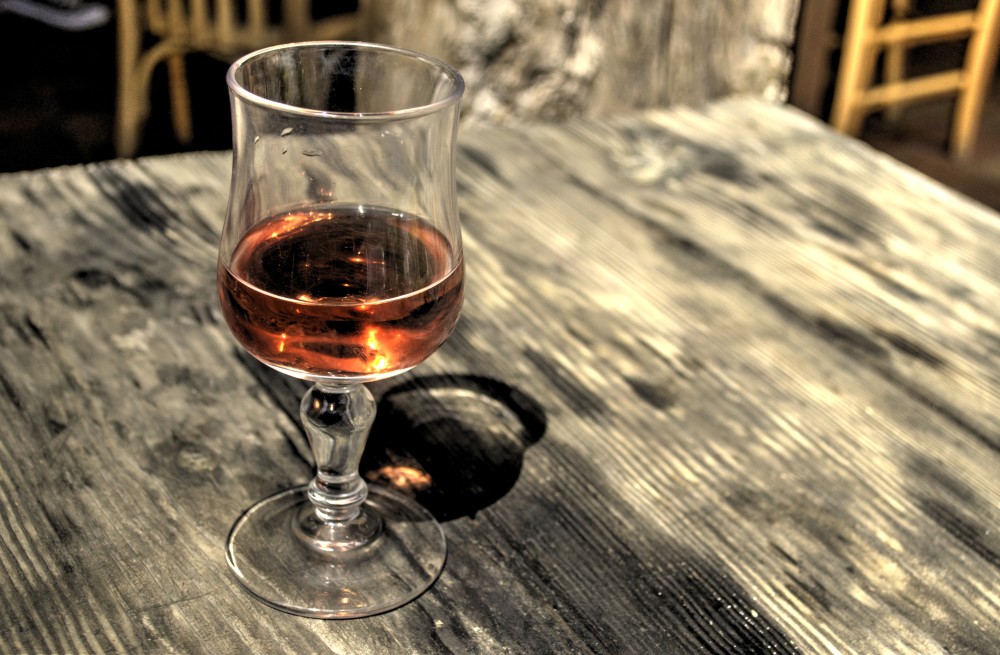 COLD SMOKE SCOTCH ALE – KETTLEHOUSE BREWING CO.
Cold Smoke, a scotch ale with a subtle sweet coffee finish. Named after that light fluffy snow that falls in Montana. This is definitely a beer full of flavor and high in alcohol to warm the bones and it's brewed in Missoula, Montana.
BLACKBERRY BRANDY
Years ago I had my first taste of Blackberry brandy after skiing Big Sky with a friend and his father. On the way back, driving the Gallatin Canyon of all places, from behind the seat of his single cab Ford his father pulled a bottle. A few sips and I was feeling warm and merry. Long story short, his dad ended up at Stacey's Old Faithful Bar for the next decade, while I acquired a lifelong love for blackberry brandy.
MOSCOW MULE
Quality ingredients served in a copper mug, what's not to love? For those of you who don't know this drink is made from: vodka (preferably Kettle One), fresh lime juice, ginger beer (traditionally Cock n' Bull) then served over ice garnished with a lime wedge.
CASA AMIGOS ANEJO
While working in the Bahamas this drink was readily available. Work, tequila… work, tequila; I chose work most of the time. This smooth, balanced tequila satisfies equally well on the beach and on the mountain slopes. Casa Amigos is local in a roundabout way. One of the distillery's owners lives in Big Sky for part of the year.
MANHATTAN
Few cocktails are as perfectly warming as a well-made Manhattan. The main ingredient is bourbon. Makers Mark, being slightly sweet with a hint of rye, is seemingly made for a Manhattan. Red vermouth, a few dashes of bitters and a muddled maraschino cherry round out this cocktail. If you want to keep it local use Roughstock straight rye whiskey.
There you have it brandy, beer, vodka, tequila and bourbon. Please drink responsibly.